Current Students & Lab Affiliates
Our laboratory thrives on collaborations of multiple scientists at various stages in their career studying a diversity of infectious disease systems. We include undergraduate interns, graduate students (some co-mentored), post-doctoral and visiting scholars, and technicians. We enjoy a multi-cultural environment with members of the lab coming recently from Pakistan, Costa Rica, Sweden, Mexico, Italy, the Netherlands, Korea, Brazil, and of course the United States.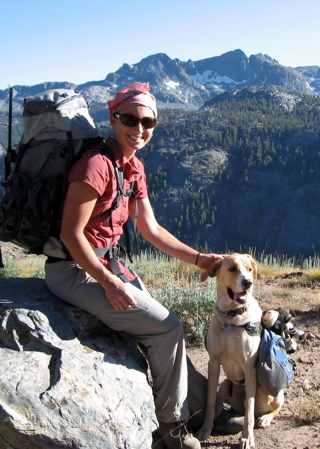 Mary Straub
Mary Straub completed her undergraduate training in biology at the University of California, San Diego after which she worked for several years in biomedical research at The Scripps Research Institute. She relocated to Davis to attend the UC Davis School of Veterinary Medicine receiving her DVM in 2010 and completing the Masters of Preventive Veterinary Medicine program in 2011. As part of her Master's degree work Mary investigated the infectious diseases present in populations of scavenger birds, including the endangered California condor. Mary is now working on her PhD in Epidemiology. The focus of her research is the zoonotic disease leptospirosis. She is interested in understanding the epidemiology of leptospirosis in terrestrial wildlife species in California and determining the transmission patterns of leptospirosis between wildlife, domestic animals and humans.
In her free time Mary enjoys many outdoor activities such as birding, backpacking, rock climbing, gardening, fishing and snowboarding, and also enjoys just spending time at home in Davis with her partner John and their dog Max, cat Sophie, and chickens Pip and Squeak.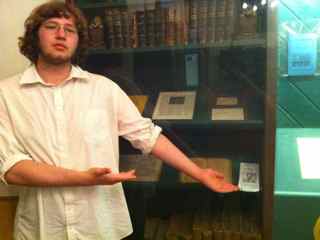 Colin Foley
Colin has a B.A. in English Literature from Chico State University. In the lab, he works with our computers and does GIS, computer programming, statistics, general troubleshooting, and a bit of frog-catching.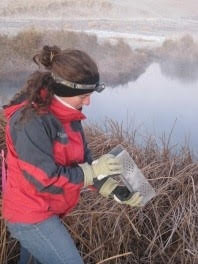 Deana Clifford
Deana is the lead non-game veterinarian at the California Department of Fish and Game (CDFG) and a research scientist at the UC Davis Wildlife Health Center. She has expertise in epidemiologic study design, disease risk analysis and disease management of wildlife species. Deana has worked on the individual and population health of a range of non-game species including Island foxes, Amargosa voles, Pacific fishers, grey foxes, American pika, and others. She regularly works in the field participating in trapping, veterinary assessment, and performing epidemiologic studies. Additionally, she has considerable experience managing large projects with multiple collaborators in interfacing research, such as Envirovet and the Health for Animals and Livelihood Improvement Project in Tanzania.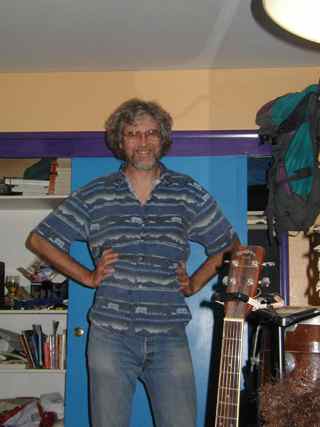 Patrick Foley
Theoretical population biologist and pollination biologist. I teach entomology, parasitology, and many other courses for the Department of Biological Sciences of the California State University at Sacramento. Courses I have taught include: General Biology, Botany, Zoology, Genetics, Ecology, Biostatistics, Evolution, Population and Community Ecology, and everybody's favorite, Biogeography. At Davis I have taught Evolution, Plant Evolution, Population Genetics and more.
I am the oldest of seven children, was raised in Maryland and North Carolina, and Jesuit-trained at Gonzaga High School, Washington DC. My BA is in English literature from the University of Maryland, my MS is in Genetics from the University of Arizona and I have a PhD in Evolutionary Genetics (under Michael Turelli) from the University of California at Davis. I may be the world's tallest theoretical population biologist (205cm).
I work on the theory of extinction, metapopulations and epidemiology, using probabilistic mathematical and computer models, and am also engaged in a study of native bee community ecology in the American River watershed. My favorite organisms are flowering plants and their pollinators, but fleas, ticks and bacteria figure as well. My wife, Janet Foley and I have two children, Brangwyn and Colin, and I have a daughter Yla who researches evolutionary psychology of communication at Austin. There are also a random number of vertebrate pets around the house. I like to play guitar; walk in the woods and desert; look at the sky; watch insects mess with plants; and argue nature, politics and religion. I am trying to learn the bees of North America, but there are more than you would think, with over 1500 species in California alone.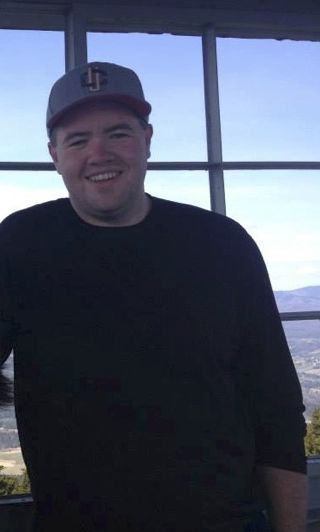 Ben Plourde
Ben joined the Foley Lab in the fall of 2013 as a Ph.D. student in the graduate group of Integrative Pathobiology. He is interested in the effects of anthropogenic change on infectious disease transmission. Specifically, Ben is studying tick-borne pathogens in relation to forestry, fire, and development. He is fascinated by ecological cascades that highlight the complexity and magnificence of the natural world. 
Ben earned his B.S. in biological sciences and physics from the University of Connecticut. As an undergraduate, he spent three years in fucntional plant ecology research in tropical second-growth forests. He was fortunate to spend two field summers at La Selva Biological Station in Costa Rica measuring tree traits. The study sites are part of a long-term multi-national tropical forest monitoring program, NeoSelvas. His major findings underscored the importance and nuances of wood density measurement for estimating biomass of tropical forests. 
After graduation, Ben moved to Philadelphia where he started as a middle school science teacher in the School District of Philadelphia. He concurrrently earned an M.Ed. in science education from Arcadia University. After three years of teaching, Ben returned to research with the ultimate goal of an academic career to pursue his passions for teaching and scientific inquiry. 
Email: btplourde@ucdavis.edu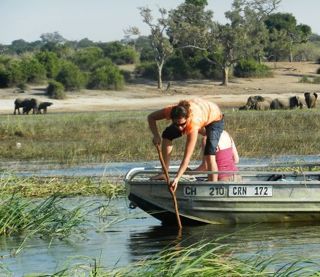 Risa Pesapane
Risa is a PhD student in the Graduate Group of Ecology at UC Davis. She completed her undergraduate and early graduate training at Virginia Tech earning dual B.S. degrees in wildlife science and biology and an M.S. in wildlife science with a focus on disease ecology. She enjoys applying systems ecology to the study of infectious disease, particularly zoonotic pathogens and the interactions among species that lead to spillover. In her previous research, she developed an ecological model using a sentinel wildlife species and E. coli to research the transmission dynamics of microorganisms at the human-wildlife interface. Her current research focuses on the endangered Amargosa vole (Microtus californicus scirpensis) and disease transmission dynamics within small mammal communities of the Amargosa Ecoregion - an ecologically unique and sensitive desert region with an expanding ecotourism component. This project is part of a larger interagency initiative which you can learn more about on the Amargosa vole page. Risa, along with Nora Allan from CDFW, manages the captive breeding program for Amargosa voles at UC Davis and leads outreach efforts for the Amargosa Vole Conservation Project.   
Throughout her research endeavors, Risa has remained engaged in inter- and multidisciplinary initiatives, mentorship, and outreach. She currently sits on the Board of Directors for the international One Health Commission and is partnering with CDPH on an Inyo County hantavirus seroprevalence study. Risa is also participating in the GAAAP's M.E.N.T.O.R. program which offers support for current underrepresented undergraduate students and the Graduate Student Peer Mentorship Program which is a dual training and mentoring program. Prior to graduate school, Risa was employed by non-profits, private companies, and academia. For a full list of projects, contact information, and to download her CV please visit www.risapesapane.com.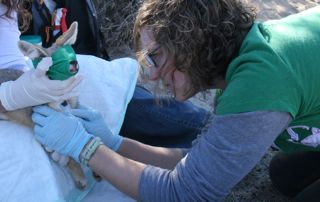 Jaime Rudd
Jaime received her B.S. from Humboldt State University in 2011 and is now persuing a PhD in the Animal Biology graduate group in UC Davis. She is interested in the conservation and health of California's native wildlife with an emphasis on disease. Jaime's research focus is on a fatal sarcoptic mange outbreak occurring in the endangered San Joaquin kit fox. With her collaborators, she is trying to determine the origin of the outbreak, design an intervention to mitigate against further population loss, and identify key transmission nodes.  Download Jaime's CV (PDF)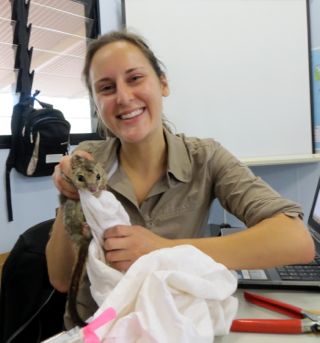 Nora Allan
Nora received her BS in Animal Science, with an emphasis in animal behavior, from UC Davis in 2012. To further pursue her interest in conservation, Nora studied Conservation Biology at the University of Queensland, receiving an MS in 2014. While there, she studied everything from rainforest ecology to environmental philosophy and conservation planning.
After receiving her MS, Nora volunteered with the Wilson Performance lab at the University of Queensland. There she assisted with trapping and running performance tests on an endangered native marsupial, the northern quoll, to help determine how the presence of mining in their native habitat affects their motor development. Nora later worked with the lab to establish a captive breeding colony of another native marsupial, the buff-footed antechinus. She assisted with husbandry, handling, and developing physical performance studies to determine what this newly-described sub-species was capable of.
Currently, Nora is a Scientific Aid with the California Department of Fish and Wildlife, managing a colony of endangered Amargosa voles as part of the captive propagation program at UC Davis. She monitors health within the colony, oversees student volunteers, and assists with husbandry. Download Nora's CV (doc)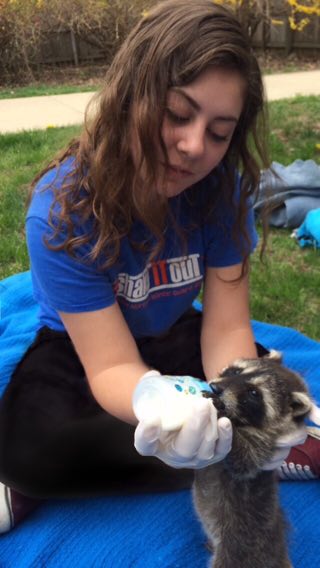 Nadia Javeed
Nadia is an undergraduate at University of California Davis studying Animal Biology and minoring in Persian Studies. She plans to graduate in 2018 and pursue veterinary school and graduate education. She is particularly interested in the field of Wildlife Medicine and infectious disease as it relates to endangered species. Currently, Nadia is assisting researchers in the lab with their projects and hopes to begin her practicum soon. Outside of the lab, she works at the Veterinary Teaching Hospital as a Large Animal Emergency Surgery Technician. Nadia also enjoys yoga, traveling, rock climbing, and hiking with her dogs.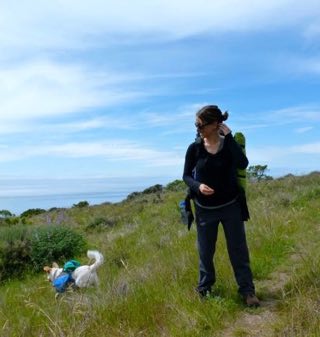 Stephanie Castle
Stephanie Castle is a wetland ecologist specializing in biogeochemistry, plant ecology and restoration. She completed her undergraduate degree in Environmental Science and Management at UC Davis. She went on to earn her Ph.D. in Ecology with and emphasis in Restoration Ecology at UC Davis. During her graduate career, she studied plant litter decomposition dynamics and how this process played a central role in the functioning of wetland ecosystems.
Stephanie became involved with the Amargosa Vole Conservation Project in 2014. Since then, she has been involved in many facets of the project including habitat assessment, vole demography, and restoration of critical habitat area for the vole. Currently, Stephanie is a postdoctoral scholar with the Foley Lab investigating metapopulation dynamics of the vole while also helping to develop and implement a program of conservation and restoration work in support of the endangered Amargosa vole.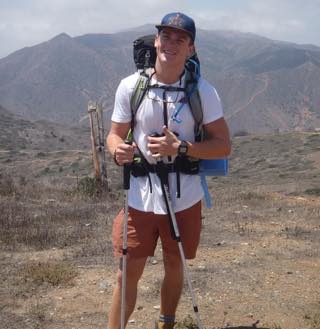 Zachary Villarreal
Zachary received his B.S. in Global Disease Biology from the University of California Davis in 2017. He has worked with a variety of different scientific fields including Epidemiology, international clinical work, and disease ecology. Zachary began research in the Foley Lab of Infectious Disease Ecology in October of 2016. As part of his studies in this lab, he is investigating the phylogeography of Rhipicephalus sanguineus, a proponent for many vector-borne diseases, in the Southwestern United States and Mexico.
His short term goals are to pursue a Ph.D. in molecular and structural biology on viral hemorrhagic fevers. Long term, he plans on entering the biotech industry working on vaccine discovery and drug development.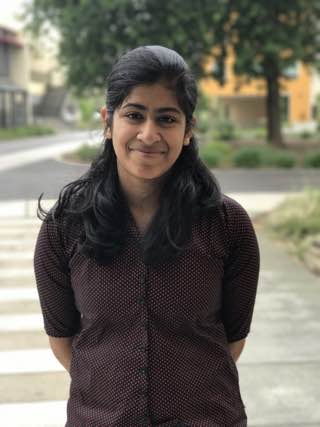 Samvardhini Sridharan
Samvardhini (Sam) Sridharan is an undergraduate researcher in the Foley Lab at UC Davis. She is currently working towards her BS in Biochemistry and Molecular Biology with minors in Statistics and French. Sam became fascinated with disease modeling, vector-borne diseases, and data analysis in her senior year of high school. She is excited to work with GIS and other and other statistical tools to strengthen these interests. Outside of school, Sam is an intern at the UC Davis Medical Center, volunteer at The Willow Clinic, and an avid reader of postmodern French literature.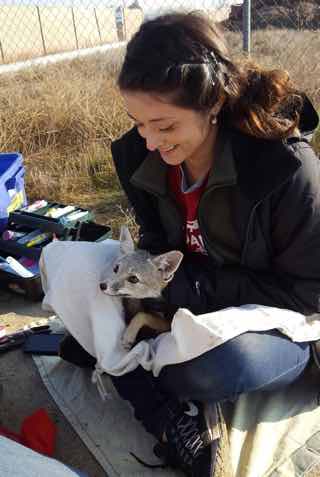 Jane Riner
Jane completed a BS in Animal Biology with a coursework specialization in disease and parasitology at UC Davis in June 2017. During her undergraduate career, she collaborated with the Foley Lab and the CDFW Wildlife Investigations Lab, where she gained experience in live animal trapping, necropsy and molecular laboratory techniques, and conducting scientific research. She composed her undergraduate thesis on flea distributions in the endangered San Joaquin kit fox and presented her work at the 29th Annual UC Davis Undergraduate Research Conference in 2017.
Jane has also participated in numerous wildlife disease-related projects, including an extensive study of mountain lion health, sarcoptic mange in the San Joaquin kit fox, Aleutian disease parvovirus in striped skunks, leptospirosis in California wildlife, and a variety of ectoparasite and vector-borne disease studies of California wildlife. To build on her educational foundation and passion for wildlife health and conservation, Jane aspires to study veterinary medicine and wildlife diseases. Currently, she is a scientific aid at the CDFW Wildlife Investigations Lab and a lab technician in the Foley Lab.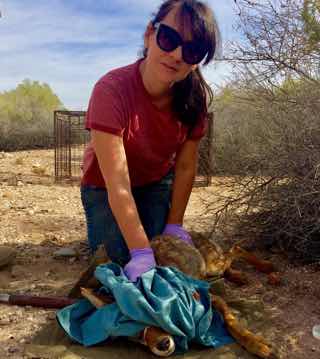 Andrea Chaves
Andrea Chaves is a Costa Rican biologist specializing in wildlife tropical diseases. She has a master's degree in Tropical Diseases from the Regional Postgraduate School of Tropical Veterinary Sciences of the National University of Costa Rica (UNA), and is a PhD candidate for Animal Biology from the Justus Liebig University in Giessen, Germany. She has worked as an investigator and lecturer at the School of Biology for the University of Costa Rica (UCR), and at the Masters Program for Conservation Medicine at the National University of Costa Rica (UNA). In addition, she has collaborated as tutor and adviser for undergraduate and graduate students in the area of Latin American wildlife ​​infectious diseases. Her research and scientific publications, developed in several Latin American countries (Costa Rica, Mexico and Nicaragua), and varied taxonomic groups are based on ecology of diseases, combining molecular and environmental analyzes to understand the dynamics of infectious agents in animal wildlife. Her focus is primarily on emerging and reemerging diseases, taking into account human-animal interaction, habitat deterioration, non-invasive sampling, coevolution, co-infections and affectation of vulnerable wildlife species. Andrea is currently working at the Foley Lab evaluating the occurrence and frequency of infections and co-infections with bacteria of the genus Rickettsia sp, Borrelia sp andAnaplasma sp in domestic and wild mammals on the western border between Mexico and the United States, and determining the relationship between the structure of host communities, and vectors with the occurrence of the infection.